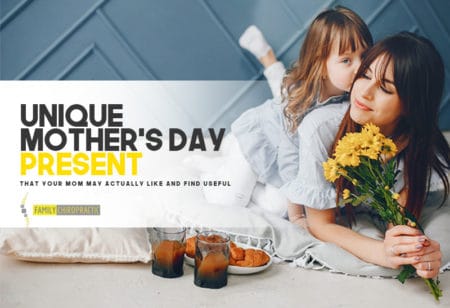 Unique Mother's Day Present That Your Mom May Actually Like And Find Useful
Coming up with a gift doesn't have to be hard or expensive, especially if it's for your mom. You know she'll love it whatever you get for her but why not go the extra mile and get her something that could help with physical difficulties that comes with age? Here are some gifts ideas for that and that will surely be appreciated by her.
Massage
If you know your mama have been stressed lately for whatever reason, going for a massage is a better way to celebrate Mother's Day than watching a movie or going to a restaurant. It will allow you both to relax but it's still just as sweet. Professional massages can be an excellent and relaxing way to ease back pain. Since it's for Mother's Day, most spas may be offering promos or deals to commemorate this day so you'll probably get a discount too! Massages can help with back pain by relieving the tension that often contributes to muscle spasms.
Ergonomic Chair
Most people's common complain nowadays is back pain whether they're at their early 20's or late 50's. Those complain boils down to the fact that the modern lifestyle have caused people to spend more time sitting because of computers and other technology, especially for mothers who are living out their retirement days already. Moreover, most often than not, the chair they're using do not have proper support for the lower back nor promote good posture. Sitting all day is already detrimental to one's health and using a poorly designed chair for prolonged sitting is adding more stress to the structures in the spine. So if you're feeling a bit more generous consider an ergonomic chair as your mother's day gift.  Just remember to look for features that maintain his posture without restricting movement.
Lumbar Cushion
Sitting for extended period of time is not good for your back and your health; however, it has become unavoidable nowadays due to desk jobs, sedentary lifestyle, and even prolonged driving. If you know your mom tends to spend a lot of time sitting for whatever reason, how about give her a lumbar cushion this coming mom's day? Designed to be used anywhere, lumbar cushions minimize stress on spine-supporting muscles and help the user maintain correct posture. Consider cushions made from memory foam, which is designed to naturally adjust to the user's curves for added support.
Neck Support Products
Does your mother complain about neck pain a lot? Do you notice her always massaging her neck area? Old age tend to degenerate the spine which is why elders usually have that humpback posture. Then take this coming Mother's Day to get her a neck wedge. Neck wedge is a great tool that can help restore the neck curve, reduce pain, develop better posture and improved health. Neck wedges is a simple foam wedge that you can use like a pillow but unlike the typical pillow, this neck cushion focuses on the curve of your neck instead of your head. It is a comfortable orthotic device that is lightweight and easy to use. Skip the tradition Mother's gifts and consider this one because this could be the best gift for your loved one.
Chiropractic Care Appointment
Even if you have never heard your mom complain about back pain or the like, book her, an appointment with a chiropractor you know and go together. The modern lifestyle nowadays takes a toll on the body especially if your mother sits all day. An appointment to a chiropractor can help with a lot of different health issues, especially when it comes to musculoskeletal system in which area chiropractors specializes in.