In Pain and Nothing Helps?
Suffering from daily pain despite using regular pain relief remedies like pain patches, analgesics and massages? Sometimes even medication like cortisone, pain killers and physical therapy may not solve your pain. Here is where shockwave therapy can help.
What is Shockwave Therapy?
Shockwave therapy is a non-surgical treatment for chronic tendon and muscle pain that has been clinically demonstrated to be highly successful and is an excellent complement to chiropractic treatment. Shockwaves are pressure waves introduced into the body for a therapeutic effect, improving your own body's regenerative capabilities. Circulation at the target location quickly, breaking down fibrous scar tissue in the process. In many cases, shockwave therapy is a viable alternative to surgery.
The effectiveness of shockwave therapy is due to the breakdown of scar tissue. Scar tissue is non-elastic and, if left untreated, will impact normal movement and function, weakening the normal structure around it and causing chronic injury and discomfort. Bone, tendon and muscle repair are also greatly expedited through shockwave therapy.
Before shockwave therapy is explored, you will undergo a comprehensive chiropractic clinical assessment to determine your problem. The treatment can begin once our chiropractor has determined what your specific needs are to address and resolve your injury. Other types of chiropractic treatment may be used in addition to shockwave therapy. This is the treatment for you if you have a very persistent and long-standing condition.
Shockwave therapy has three main benefits: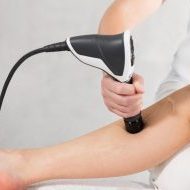 Scar Tissue Resolution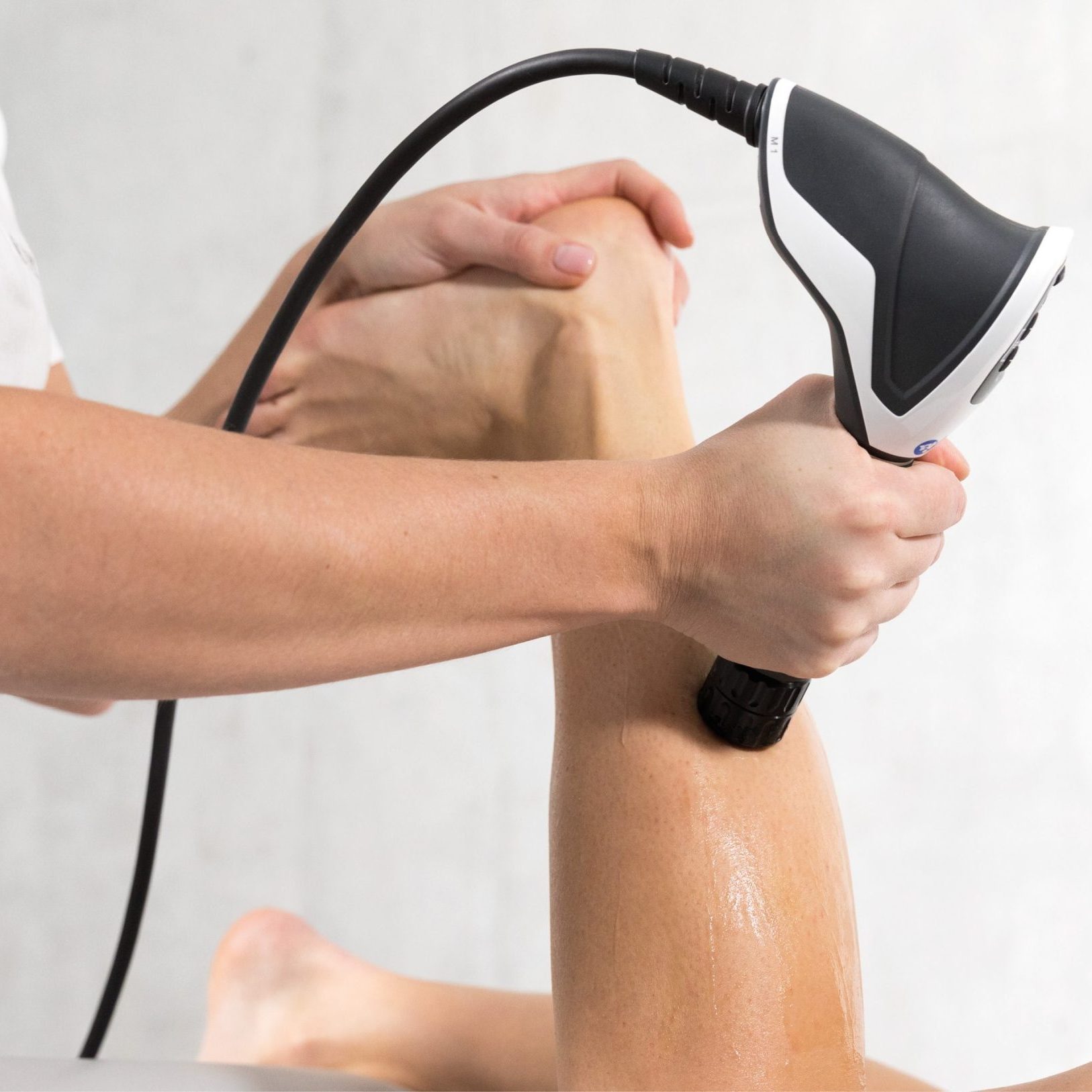 Accelerated healing for faster recovery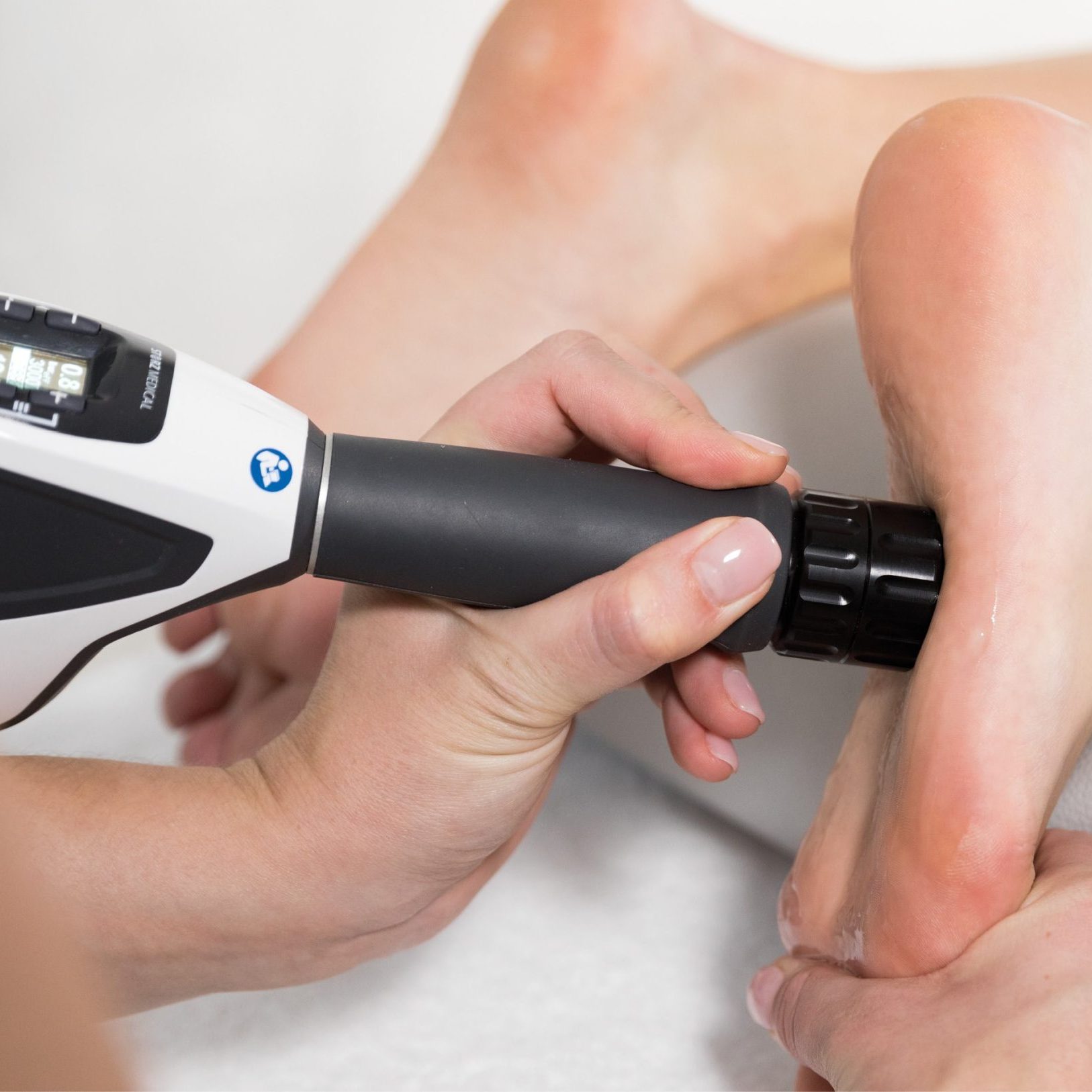 Pain Reduction
Other benefits of shockwave are: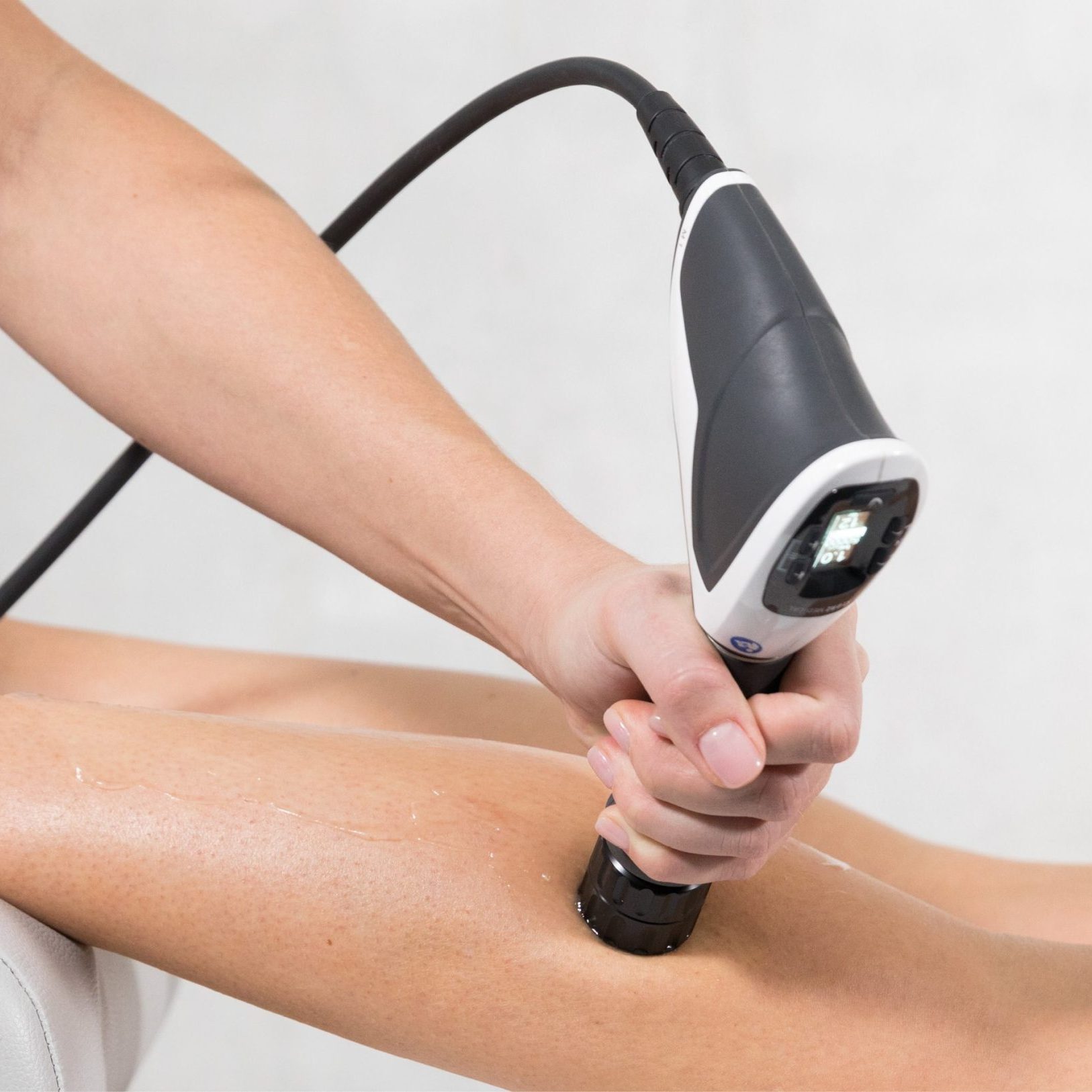 Non-invasive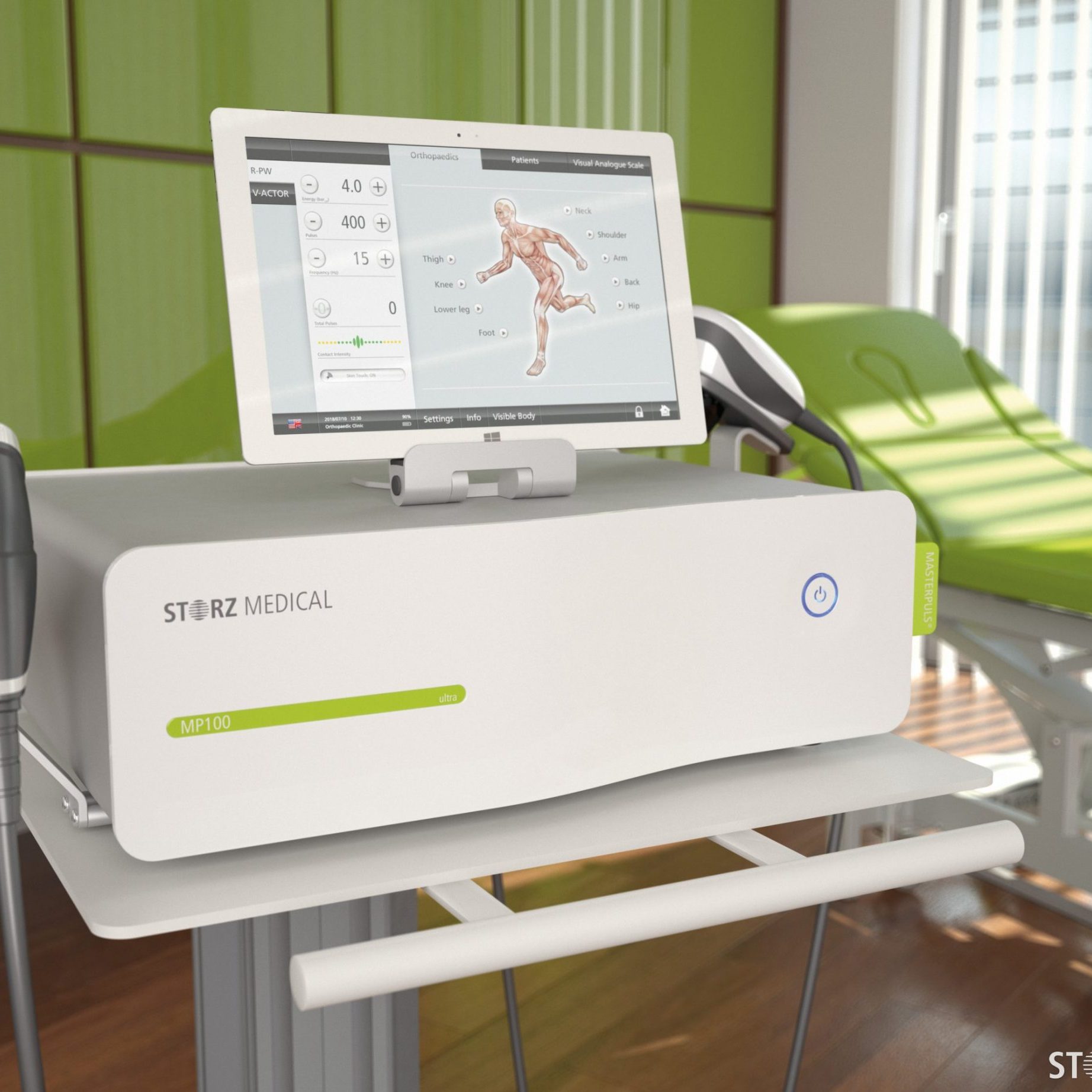 No anesthetic needed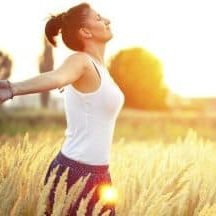 No downtime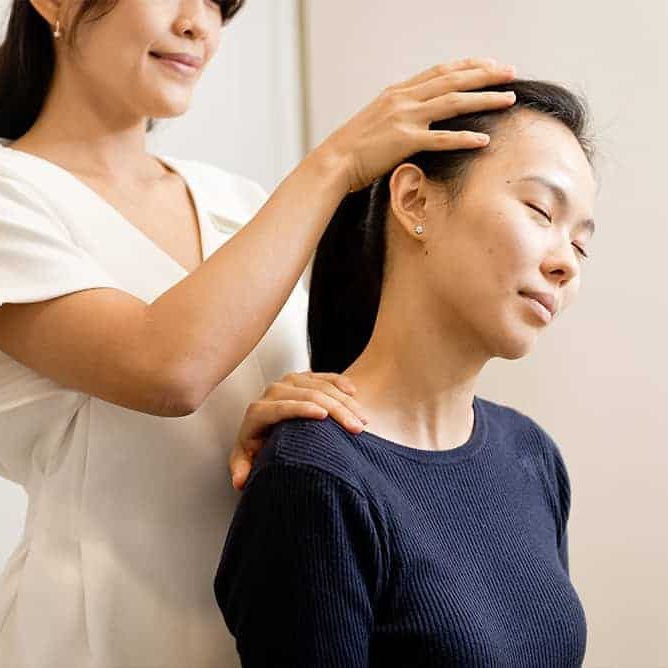 High patient satisfaction
What Conditions Does Shockwave Therapy Treat?
Shockwave therapy can be used to treat and restore normal function in a variety of soft tissue and bone problems such as the following conditions:
Achilles tendinitis
Heel pain, heel spurs
Plantar fasciitis
Neck pain
Shoulder pain, e.g. calcific lesions of the rotator cuff and bony spurs
Frozen Shoulder
Lateral epicondylitis (Tennis Elbow)
Medial epicondylitis (Golfer's Elbow)
Patellar tendinitis (Jumper's Knee)
Recurring muscle pulls and tears (for example, tight calves from running)
Muscle soreness after training (DOM's, delayed onset muscle soreness)
Muscle tension/spasms
Lower back pain
Hip pain (Trochanteric bursitis)
Shin splints (Medial Tibial Periostitis)
Tibialis Posterior Syndrome
Sacroiliac Syndrome
How Many Treatments Will I Need?
Generally, an average of 4 to 6 treatments are necessary at weekly intervals. Each session lasts between 15-30 minutes.
You may notice improvement in symptoms almost immediately after treatment, or it could take many weeks to notice a general improvement. This is dependent on your body's ability to recover itself. You may experience brief reddening or swelling of the area, along with an increase in pain for a short period of time. Anti-inflammatory medications should therefore be avoided during the treatment period.
Our chiropractor may also recommend other therapies or lifestyle adjustments to assist in your healing process.
Not sure if shock wave would be suitable for you?
Our Patients'
Testimonials