Meet Our Team
Our Family chiropractic doctors have acquired over 30 years of combined hands-on chiropractic clinical experience. They share an abundance of chiropractic techniques and diversity in clinical knowledge to best suit your concerns.
Together we are committed to finding the most effective solutions for your needs because we care!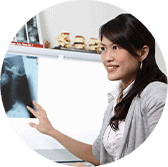 Dr. Choo Suyi
Trigger Point Therapy
Active Release Technique (ART)
Pediatric and Geriatric Chiropractic, and
Sports Injuries
Dr. Choo Suyi possesses an extensive track record treating a wide variety of ailments in Australia, Malaysia and Singapore.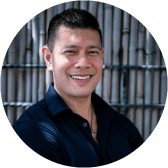 Dr. Mark Enriquez
Titliest Performance Institute (TPI Level 1 Certified, 2022)
International Sports Chiropractic (ICSC, Canberra 2019)
Active Release Technique (Spine 1 Certified Provider, 2019)
Postural Correction Protocols (Denneroll Seminars, 2016)
With over 18 years of regional experience working in Australia, Singapore, and the Philippines, Dr. Mark Enriquez has successfully treated a plethora of painful conditions from pregnancy pains with expecting mothers to hardcore sporting athletes.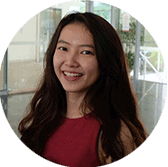 Chong Min Lei
Webster prenatal and postnatal care
S. O. T paediatric care
Kinesio taping technique (for various conditions from sport injuries - prenatal care)
Applied neurology
TMJ conditions
Having practiced in Penang, KL and Johor, Chong Min Lei made the move to Singapore to continue her desire to impact the lives of those around her.She graduated from International Medical University (IMU) with a BSc (Hons) in Chiropractic. Her proactive character drives her to improve her knowledge and skills by attending regular Chiropractic course and seminars, she is also a registered member of ICPA.