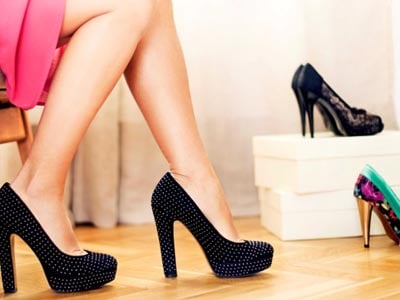 Health Tips For High Heels Lovers From Your Chiropractor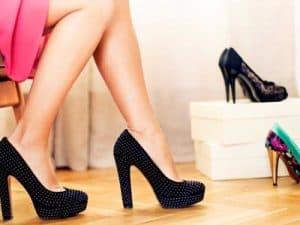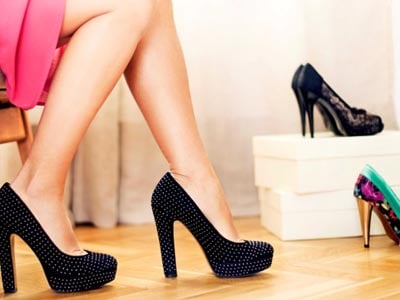 Wearing high heels makes a woman look tall and confident, not to mention that her legs looks slimmer and longer when she does. No wonder you see a lot of women strutting the streets with their beloved heels.
However, what women don't see happening is that they are putting themselves into possible health problems. Because according to health professionals, wearing heels regularly actually affects the entire body, especially the knee, hip and back, not just the feet.
The abnormal weight-bearing posture when you're on heels results to anterior shift of the pelvis which increases the angle of the small of your back.
Do yourself and your feet a favor and follow these tips, maintain a healthy back before you feel sorry you spent a fortune for that Christian Louboutin pumps.
Shoe Shopping
You should know by now that your feet are carrying your entire body weight. Heed to these pointers before you fall (literally and figuratively) for those pretty but dangerously uncomfortable heels.
–  Everyday shoes shouldn't be higher than 2 inches.
–  Platform heels are better than stiletto heels.
–  Choose shoes that fits you well. If it's too big or too small (even if it's the prettiest thing) it's a no.
–  As much as possible, go for shoes with comfortable insoles and straps to ensure support.
–  Avoid pointy shoes which pinch the shoes.
–  Before heading for the cashier, try them on and walk around to see how it feels when walking.
–  Heel inserts or insoles are good to avoid rubbing and increase comfort.
Tips For Back Support
Help your feet carry your weight and your back will thank you.
– Refrain from wearing heels all the time, it'll throw your balance off.
– If you are wearing heels, then avoid prolonged standing.
– Take them off once you get a chance to sit and stretch those limbs out.
– If you know you'll be walking or standing a lot, carry flats so you can change when you get tired.
– Just use slippers when you're at home.
– See a chiropractor regularly.
Sore Feet Remedies
Make sure to pamper your feet as well especially if you wear heels a lot.
– Soaking your feet in hot water after a long day wearing heels helps.
– There will be hard skin build up over time, scrub or pumice stone is a good way to remove them.
– Apply peppermint cream to cool the skin.
– An occasional trip to the spa to pamper your feet is a reasonable splurge.
You can still look stylish with cute and trendy flat shoes today and still be considerate on your back, neck, knees, and feet.  It's never worth it to sacrifice comfort and safety just to look good in heels. But if you absolutely have to be in heels, there's a chiropractic clinic in Singapore that you can turn to when you experience strain or injury while wearing them.