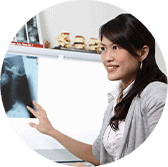 Dr. Suyi Choo
Trigger Point Therapy
Active Release Technique (ART)
Pediatric and Geriatric Chiropractic, and
Sports Injuries
Dr.Choo Suyi (Singapore) Dr. Suyi Choo possesses an extensive track record treating a wide variety of ailments in Australia, Malaysia and Singapore.
Dr. Tan Xin Rui (Grace)
Pediatric and Pregnancy care
Extremities
Certified Activator practitioner
Sports injury
From a very young age Dr. Tan Xin Rui (also like to be known as Grace) has always been passionate about health and nature.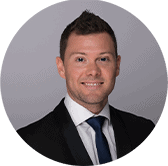 Dr. Daniel Niemiec
Musculoskeletal conditions
Diet and nutrition
Applied Kinesiology
Retained Neonatal Reflexes
Pregnancy care
Sports injuries
Dr. Daniel uses an advanced chiropractic technique called Applied Kinesiology. It is a unique system of natural health care that uses muscle testing procedures to evaluate neurological function.